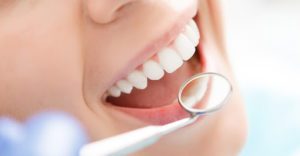 Reviews
You wouldn't buy something off of Amazon that has bad reviews, right? Why should your dentist be any different? Check the reviews of your dentist on Facebook, Google my Business, etc. for what their patients have to say about them. Additionally, ask your friends, family, coworkers and the like what they have heard or experienced with your dentist to make sure their reputation is reputable. Eckland Family Dentistry has a renowned reputation and has been operating for several years. The best part about Eckland Dentistry is that we have had to do little advertising, because word of mouth has done it for us and created life-long valued customers. 
Convenience
Life is busy. Especially when you're trying to juggle life, extra curricular activities, drinking enough water, having a social life, and scheduling appointments on top of that. Take the hard work out of finding your dentist by finding an office that is close to you or your work. Is there anything more convenient than having your dentist's office in four major locations? We don't think so! Here at Eckland Family Dentistry we have four different office locations throughout Seattle to make traveling to and from as convenient as possible. Our offices are located at Redmond (Colby & Kale), Everett, and Woodinville.
Knowledge
If someone is working on your teeth you want them to be experienced and intelligent, right? Absolutely! That's why dentists go through copious amounts of schooling and testing so that they can be the best at their craft. The dentists at Eckland Family Dentistry not only value their education, they continually attend seminars and classes at the renowned Kois Center Institute to enhance their skills. 
Insurance Coverage
You want to make sure that you're getting the most bang for your buck and we don't blame you! Making sure your dentist is covered by your insurance is essential in finding care that not only fits you but also fits your budget. Here at Eckland Family Dentistry we take several insurance options! Want to see if you're covered? Give us a call today!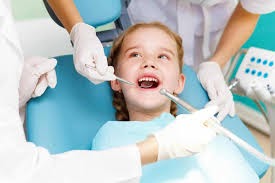 Schedule a Consultation
It's important to make sure all of your questions are heard and answered. That's why you shouldn't shy away from calling or coming in before your visit. Asking questions helps you get a sense of who will be performing your dental work and how much experience they have. Your questions can also lay the groundwork for understanding the way their office works, when to schedule cleanings, and what services are offered in the office. Come visit Eckland Family Dentistry today for a consultation in one of our four locations Redmond (Colby & Kale), Everett, and Woodinville.